Marvel Comics DC Comics ORIGINAL COMIC ART Fanzines EC Comics
More images added further down too click on them.

These should be thumbnails and open to a larger picture and then you can see

what else is at the Superman Album at photobucket (of my Action/Superman comics).

For sale directly from me.

S u p e r m a n

MARVEL DC ORIGINAL COMIC ART OLD_&_RARE_COMICS

Comic Books

DC Comic Books For Sale (Back issues)

For Sale

Email me if you want to buy some! Now.

#'s

all 1st print

Originals

Priced at 2004 Overstreet Comic Price Guide; it is 2013 today Ask for an update.

Comics are complete... as is; grades are approximate but likely accurate or better than described since I have graded for over 46 years.

Near Mint or Better if not indicated

Treasury Size: Action #1 $80.00 VG or better Superman Large Oversize ask for scans of the first 2 covers.

Doomsday Trade Paperback
first Trade PB NM
$25.00
Superman #75 Newstand 1st print NM
free bag and board
$20

(back cover)

Superman Doomsday
Book One Hunter Prey NM/M Deluxe Format
$15.00
SUPERMAN
Inquire for recent prices

225

VG+ 1970

.15 Silver Age

$10.00

Bronze

246

fair

.25 issued at

2.00

255

a.g

1.75

268

Fine-

$5.50

269
1973 VG+ bends
5.00

273

G+ sm piece out top corner, bends, sm tears

3.00

279

VG w/Batgirl

cover price was .20 cents Bronze 1974

4.00

282
VG+
5.00

283

VG+

5.00

286

Fine or better

3.50

298
F
.30
2.50

What do newly issued comics cost? $2.50- $3.99 now?! Yes.

304

VG

2.00

307
G+
Neal Adams
no price means just added
314
NM
inquire for prices please
315
NM
316
Fine or better
prices subject to change
335
NM
338
NM

340

NM

342

NM

342

NM

6.00

343

NM

6.00

343
Fine
non bold means different storage box

344

Fine Dracula and Frankenstein monster

cover was .40 cents when issued

3.00

344
NM/M

345

NM-

5.75

346

NM

6.00

347

NM

6.00

348

NM

6.00

349

NM SuperWoman+

6.00

351

VF

352

NM

5.00

352
VF or better

353

NM

354

NM Andru, Giordano

5.00

355

NM

356

NM

5.00

357

NM

5.00

359

NM

issued at .50 cents

5.00

363
Fine or better
368
VF or better

373

NM

5.00

374

NM Gil Kane

5.00

375

NM

5.00

377

NM Gil Kane

(+1)

5.00

381
Fine or better

387

NM Kane

5.00

388

VF+ Gil Kane

4.00

396
NM
419
F/VF
Superman 2nd Series
Superman #12
John Byrne
Fine to Mint
Superman #74
Superman DOOMSDAY (sub #46)
$15.00

Superman #75 Newstand 1st print NM
free bag and board
$20
#76

(sub 6 this is a code # on cover other reasons but means nothing as far as what this is per se)

Superman Funeral Part 4

Superman 80
inquire
81
Reign of the Supermen

(See Action comics #690, Man of Steel #24) Just after Funeral.

Legends #3 (A 6 parter)

Best of Blue Ribbon Digest #40

.

available and

for sale visit

Urmzogna as seen on You Tube

see more Superman and other comic videos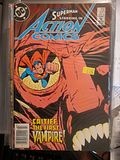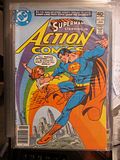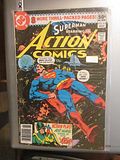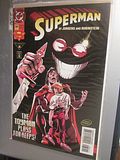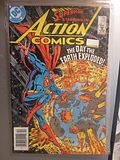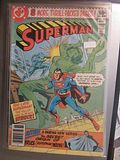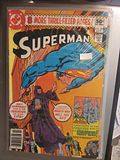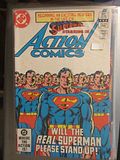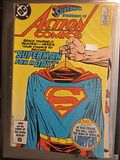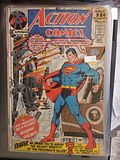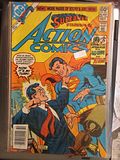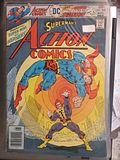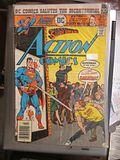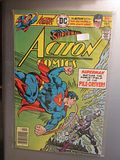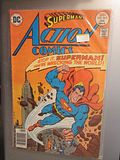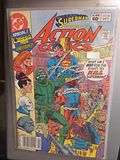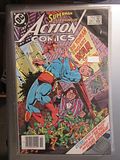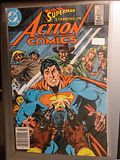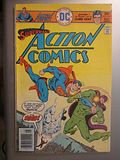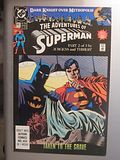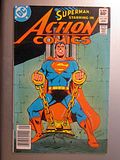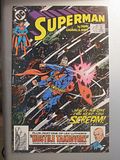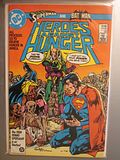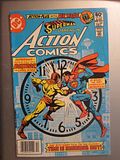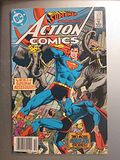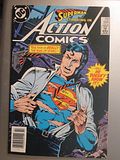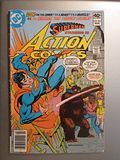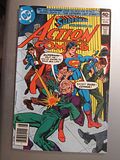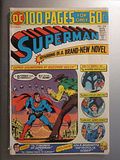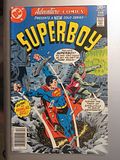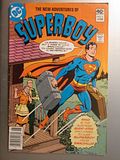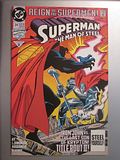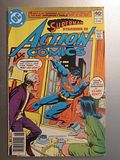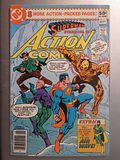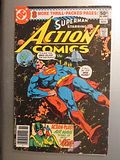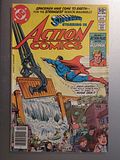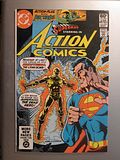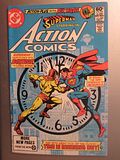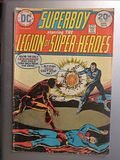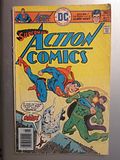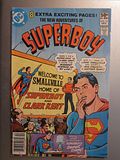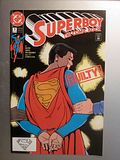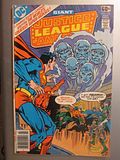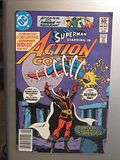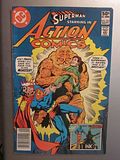 Click all comics. Images should enlarge.
MORE TO COME...just have to photograph them. Inquire. r.gustaveson@comcast.net
$10.00 NM/Mint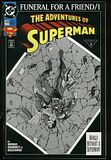 $25 NM/M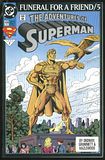 $10.00 NM/M
$10.00 NM/M
1st printings
$25
$10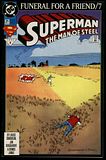 $10
If I have many copies prices are negotiable...see all the videos.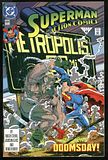 $25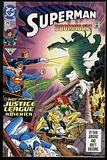 $25
Buy a bunch I'll lower the price. ASK.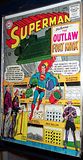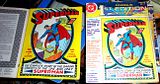 A few Treasuries for sale ASK.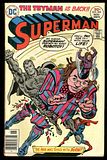 Inside my shop Ninth Nebula 1986-1996
* Inquire! Many thousands more unlisted still and in high grade *
Plus I have Silver Age and a few Golden Age *
Deals can be made.
$5
Both 1st and 2nd print available of JLA 70
All comics are 1st printings except for the one just above.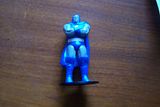 Silver Age Superman
click link:
superman_silver_age_comic_books.htm more coming
Also see World's Finest Comics
Where my Batman And Superman Team-Up and Digests are.
MARVEL DC ORIGINAL COMIC ART Fanzines EC Comics

on ebay: as graphic-illusion

Find out more at my facebook page now!:
https://www.facebook.com/pages/Comic-Books-Original-Comic-Art-Graphic-Illusion-graphic-illusioncom/61237076870?ref=hl
And directly from me here at my websites. (100 of them). 25,000-50,000 comics for sale.

Marvel Comics DC Comics ORIGINAL COMIC ART Fanzines EC Comics