©™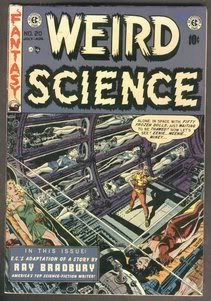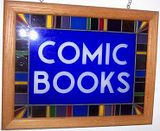 ©
Welcome to Ninth Nebula & Beyond Illusion Books and Comics -- my open to the public complete comic book store was open for 10 years -- Ninth Nebula Lives!...now online as:

References, samples & questions answered in relative detail upon request! Send me an electronic mail today: r.gustaveson@comcast.net
Check out one of my links page: graphic-illusion-4
---
This is Ninth Nebula
Welcome
& Comics
Trades for merchandise or service possible, inquire.
©
---
©
Visit my homepage:
I accept checks and money orders !

And I take credit cards -- Mastercharge & Visa & most credit cards + electronic payments via PayPal.
---
I Buy & Sell Old Comic Books
Thanks for being!
My comic book store, Ninth Nebula, existed for 10 years in North Hollywood, CA.

In 1997 I left Southern California and have not returned except to visit family and friends or attend S.D. ComicCon. I now live in Oregon. I can meet with you in Seattle, Oregon or California.

I've done mail order since 1965. And I've been on ebay as graphic-illusion for almost 15 years. My website is http://graphic-illusion.com

I make my own sites.
Other domain names for sale I own:

Make an offer on this cool domain name

---
http://pmc-comic-book-grading-service.com
my PMC grading service...will grade any comic
from 1961--1996 for $5.00!
Become an affiliate today. PMC saves you time and money.
I use Wizard, Overstreet, 46 years experience selling comics and art, plus I utilize online and offline sources in determining prices. Supply and demand is major.
Visit my online Catalog:
and buy today!
Buy all my comics and art + 50,000+ comics unlisted many many in true MINT (9.2-9.9!!!)
Some of my old articles.
findhorn ©

http://ezinearticles.com/?The-Whole-Marvelous-Super-Ultra-Magical-Comic-Book-Universe&id=1081615

Dr.Strange--Marvel-Comics-Strange-Tales ©

© My articles & ezine articles & art & logos may not be reprinted in any form or modified without my written permission.

©
buy, sell, trade
promote, emulate, grade
Forty-Three Years experience in Comics Retail and mail order...
Your comics are worth more than you think.
©
buy sell trade collect promote emulate create

All sites should point here to:

graphic-illusion.com (Home) © ™

I have 100 web pages...see them all.
---
See videos of my comics & art on youtube under urmzogna
I buy everything related to comic books and comic art
send me your have or want list.
HOME:
©
©

This page and all contents, articles and art © copyright gustaveson 1976, 1999, 2013 ™

Accept checks, money orders & paypal.

This page was updated 11-08-09, 4-17-13

Rob Gustaveson

P.O. Box 1261

Phoenix, OR 97535

checked often all day long

alternative email -- checked every 1-3 days

I AM BUYING COMICS and ART
MARVEL DC ORIGINAL COMIC ART OLD_&_RARE_COMICS*
Join me on Facebook & Twitter at:
Comic-Books-Original-Comic-Art-Graphic-Illusion-graphic-illusioncom/

https://twitter.com/graphiceye

I am offering stuff for sale here:

EBAY
I am also:
* Ebay (my main place to list as graphic-illusion) the king

addoway

*bonanza (something sold yea me!)