Comic or SF related

M a g a z i n e S

+ more

For Sale

buy one or all

$1- $25 each up inquire

This is a placeholder page other pages are more developed--

Comics Books Art Magazines available from:

Since 1965

MARVEL DC ORIGINAL COMIC ART Fanzines EC Comics Golden Age Comics

r.gustaveson@comcast.net
Old Comic, SF, Horror and other Magazines.

visit my links for the best

web pages with most items

Magazines for sale.

Click links.

$25 NM THOR

_for_sale

Pulps are not my forte but comics and art are. Own a few more.

I buy Weird Tales.

click all links.

$20

Fanzines (link)

** My best ones plus more unlisted! Visit the link.
See the youtube video under urmzogna

$5

Tons of Starlogs and Fangoria see the video

$35

May have a few dozen Comics Journal's for sale INQUIRE take all words with a grain of salt they (and their writers) have pissed off a ton of Pros and been taken to Court many times. Profiting on your pain. Costing me time and money with false info and gross inaccuracies with intention to harm me.

$10

Ask for a price or make offers.

I accept Paypal and CHECKS and MONEY ORDERS!!!

OVER 50 YEARS SELLING COMICS, BOOKS, Magazines, and ART INQUIRE

AND I BUY!

I buy too

$3

$3

$4

$30

$3

$5 obo

$3.50

$8

$15

$5

$8.95

$4 Comic Deluxe BATMAN

$15-$45

make an offer

$50 DITKO

$35

$12

$30

$9

$5

$3.50

$5 - $20 make an offer

$35

2536323175

$7

might be sold out

$35

$25

$10

$35

$14

offers?

Have others like this

Have a box

$ 4

$8.95

$3

$18

$9 Crumb

$7

$30

$39

Record Sleeve

Inquire for Albums and 45's Many 45 records for sale and many Beatle ones.

See link at homepage




If I still have it $35

$5

Crow catalog

Death of Superman tie-in fake ads

cool full color slick

Came out when Death of Superman was released.

$25

$30

$24
$8
$15
$35 Miller
$29

Have a Box see Warren

$6

Warren is great art

$6

$6

$6

$5 reprint from mag SEE EC section for 1st prints and later

$5

$10

$10

$5

$2

$6

$3

$9

$4

Rocketeer

$15

$25 Kennedy

$4

$25. Thanos Warlock Folio INQUIRE

may be sold out

$11
Random Comics for sale:

$5 $3.50.

$15

foreign comic Ditko $8

$9 Barry Windsor Smith Comic

Many boxes of magazines to go. Magazines sell for $1-$25 per approximately on this page, each. Buy a bunch will discount.

Plus thousands of comics for sale too! Inquire. 99.9% of all mags on this page are for sale and available right now from me.

http://graphic-illusion.com (visit my site) r.gustaveson@comcast.net

I live on the entire west coast.

Rob Gustaveson

P.O. Box 1261,

Phoenix, OR 97535

Buy directly from me.

Fifty years selling comics so far. Buy Sell Trade Promote Emulate.

ŠThis page and logo and comic sign copyright 1986, 2010. 2019 Gustaveson

What you see IS available.

I am on ebay as graphic-illusion

---

---

by Rob Gustaveson

The addiction to WRONG.

We are addicted to bad politicians for it is all we know. We are addicted to prescription drugs and we misuse God's herbs. We are addicted to weaponry that kills innocent people we don't agree with in war. We are addicted to fossil fuel and cheap low quality existence. We are addicted to belief systems and TV and media propaganda. We are addicted to bad relationships and unnutritious food, polluted air and water and excessive use of chemicals in them. We are addicted to dull TV and film that rehash what has already been done. We tell stories of political nonsense that we already lived through -- once was enough. We don't learn from History and we retell it differently every time. We are addicted to certain political families being in charge while rich corporations rape the Earth and our society.

What would the addiction to right look like? What would a good addiction be? An addiction to CORRECT for me. Repentance of mob mentality to individual clarity = human. That equals being a human being. The addiction of correct would blend Gustav Tolle, Hicks/Abraham, Yogananda, Christ, Krishna, Buddha and the non-judgmental living of these States of Being in our daily living (with increased moment by moment awareness of what is and ever vigilant awareness). To be part of this club you have to say every day: I am a child of God and make a small effort to improve some part of your self. To know thySelf. To be the Soul in charge more than the subconscious. An addiction to Love would be a good thing and more than a tune more even than a lifestyle it would be like the air we breath and a cup of tea we grow and blend as we choose with knowledge and awareness and yes new ritual tools of compassion, giving, service. Tools of Meditation, Prayer, right thought and activity.
253-632-3175
http://graphic-illusion.com
Fantasy Paperbacks

With cover art by Frank Frazetta, Jeff Jones, Barry Windsor Smith, Wally Wood, Jim Steranko, Williamson, Roy G. Krenkle... +.

PB's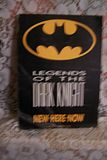 Have Display items.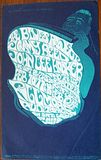 $10 Filllmore Post Card
.
MLK$10 Book Trade PB
| | | |
| --- | --- | --- |
| | | click all links to see much more |
| | | |
| | (link) | |
| | partial | " |
MARVEL DC ORIGINAL COMIC ART Fanzines EC Comics Golden Age Comics
Rob Gustaveson
POB 1261
Phoenix, OR 97535
This page is dedicated to John Lennon
Shipping for one item is about $4 confirmed and more ship for $1 per and less in same order.
I ship to all Countries.
11-11-11